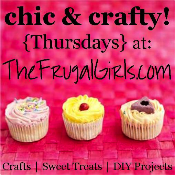 So this is a cute little jewelry organizer I got from a dear friend that hangs in my closet:
But.. this is not enough for all my necklaces... so I got these cool push pins with hooks and hung them up in the closet:
A couple pictures hang up from my favorite style bloggers for quick inspiration when I can't figure out what to wear...
So I get my outfits together and then come home, but... all my jewelry ends up on the vanity counter..
Yep.. that would be a canister set that USUALLY goes in the kitchen.. however, it provided more use in my bathroom for all my ... stuff: eyeshadows, liners, brushes, etc..
I got those cool hands from a jewelry store. I asked if they could order some of the display hands for me and they did! The only charged me what they paid (wholesale) for them.. LOVE THEM!!!
More pictures of where my jewelry ends up:
I've learned to just accept my laziness and see it as a gift of ... art...
Where do you keep your jewelry??