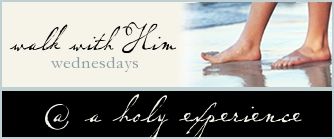 During bible study at work last week I made a statement about how I hold unforgiveness and bitterness close to heart. Our bible study leader – usually a mild mannered man who follows everything by the book became slightly alarmed. We didn't have time to discuss unforgiveness at that time but he took a special break from our current study and decided to focus on the topic this past Monday. Then I get a call from the daycare, Drew is running a fever.
Spiritual warfare kicks in. The battle begins.
Seve can pick up the baby at the daycare. Good. I won't miss Bible Study at 11:45am.
Our 10:00 meeting is running extremely long today….. I get out of the meeting only to find that it's already NOON!! I grab my

things and rush to the conference room but no one was there. Was it cancelled? I called a couple members, no answer. I checked my emails, nothing.
Later on I learned that the meeting place had changed and they put a note on the door.. but… it must have been taken down.. the enemy was rampant, unrelenting, left no stone unturned. He didn't want me to learn this lesson. If I learned how to forgive and let go, there would be great celebration in heaven. My heart would be free. I would no longer be held captive. Wow.
Forgiveness. What does it truly mean? To just forget, like it never happened? To rationalize – "forgive them for they know not what they do.."Do I still feel the hurt when I forgive? Do I just never speak of it? Act with grace and humility? Without sarcasm?
How do you engage this power? Why is it so easy for others?
And I continue fighting, failing miserably.
My spiritual weapons are not invoked.
10 Finally, be strong in the Lord and in his mighty power. 11 Put on the full armor of God, so that you can take your stand against the devil's schemes. 12 For our struggle is not against flesh and blood, but against the rulers, against the authorities, against the powers of this dark world and against the spiritual forces of evil in the heavenly realms. 13 Therefore put on the full armor of God, so that when the day of evil comes, you may be able to stand your ground, and after you have done everything, to stand. 14 Stand firm then, with the belt of truth buckled around your waist, with the breastplate of righteousness in place, 15 and with your feet fitted with the readiness that comes from the gospel of peace. 16 In addition to all this, take up the shield of faith, with which you can extinguish all the flaming arrows of the evil one. 17 Take the helmet of salvation and the sword of the Spirit, which is the word of God.
Looks like I have a lot of work to do..